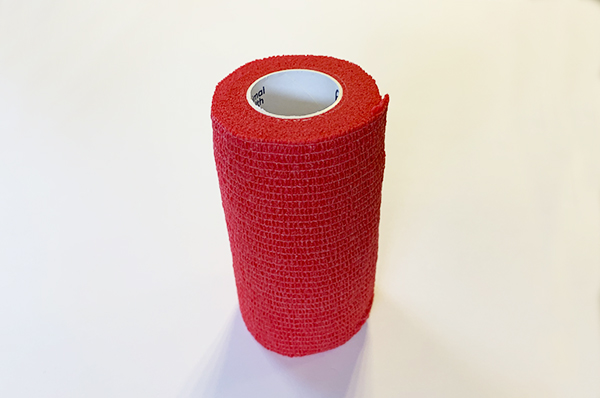 Vetrol bandage red 10 cm, 18 pcs.
High quality
Waterproof
Width 10 cm
Length 4,5 m
Red
Flexible and self-adhesive
You can tear it by hand
(If you want to order:
big box, please order 12 pcs.
pallet, please order 216 pcs.)
Product characteristic
Accessories that provide protection and comfort for animals during professional hoof treatment are extremely important for hoof correction treatments. A flexible and waterproof adhesive bandage is used to prevent dirt from entering the treated hoof. Ideal for treating lameness or hoof problems in cattle.
Easy and quick application
Putting on a bandage is quick and convenient. The bandage does not stick to skin or hair.
Waterproof
The bandage is resistant to water, thanks to which it protects the injured place.
Animal welfare
Currently, care and concern for animal health requires a professional approach to treating hooves. Contemporary hoof care is currently undergoing many changes in support and improvement of professional hoof treatment. To make the right treatment decision, we need to familiarize ourselves with the characteristics of the ailments that farm animals face.
The self-adhesive bandage will provide cows with protection and comfort while achieving full health. It is used to protect infected hoofs, allowing cows to heal faster. Bandages are recommended by professionals and are great in practice.
Flexible and self-adhesive
The red bandage is flexible and self-adhesive, thanks to which there is no need to use additional clips when putting on a dressing. The bandage allows the wound to breathe so that healing is faster. It stays in place and does not slide off the wound.
Further information
Important
The dressing should be checked and changed daily if necessary.
Do not wrap the bandage too tight as this may cause injury.
When used with hoof care products, the bandage should be changed and checked after 3-5 days.
In our offer you can also find pink bandages.