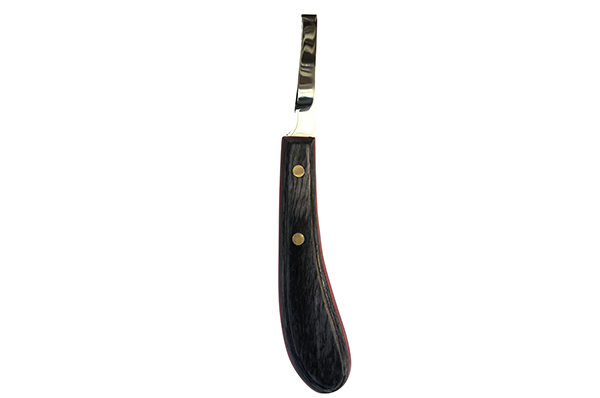 CowDream Hoof knife Rainbow right
Right
Great durability
Wooden handle
Knife blade made of high quality steel
Easy to sharpen, stays sharp for a long time
Length 68 mm, width 9 mm
SKU: 1003786KVK
Category: Knives
Product benefits
High quality steel
The CowDream Rainbow knife blade is made of reinforced high strength steel.
Speciel shaped knife blad
The design of the knife blade ensures easy modelling of the hoof.
Ergonomic grip
The handle is design for the optimal ergonomic grip, which supports the work flow of the user.
Sharp and long-lasting blade
The blade is from start very sharp, which optimizes the trimming and gives a more exact cut.
Product characteristic
High quality steel
Knife blade made of refined high strength steel. Ensures great durability and prolonger the intervals between the sharpenings.
Ergonomic grip
The handle of the CowDream Rainbow knife is made of hardwood. The shape has been designed to give the optimum grip, so that hoof trimming can be made fast and efficiently.
Designed knife blad
The sharpe of the blade and its sharpness is the ideally suited to work with hard hoofs allowing easy shaping of the hoof.

Sharp and long-lasting blade
Blade designed from materials that ensure sharpness for a long time and exact cuts.
Further information
The CowDream Rainbow hoof correction knife is a great choice when it comes to blade quality. The highest quality steel from which the blade was made ensures long-term sharpness of the blade and cutting precision. The ergonomic wooden handle provides convenience and comfort during everyday work during the hoof correction procedure in cattle.

In our offer you can also find left-handed CowDream Rainbow hoof knife and in a version with loop blade.