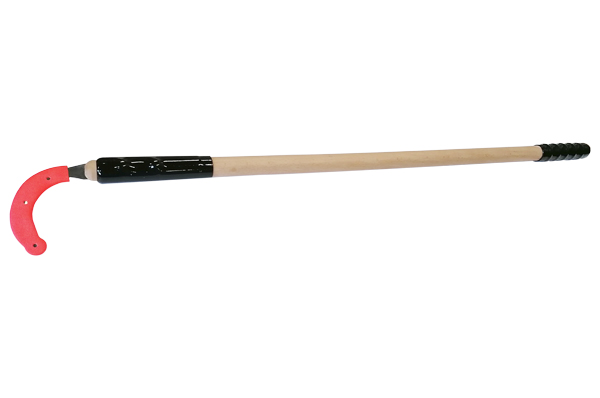 CowDream Wrap Buster 110 cm
Length 110 cm
Removes dressings quickly and safely
Strong, hard wooden shaft
High quality blade
Remains sharp for a long time
Perfect tool for every farm
Product characteristic
High quality steel
The 3mm blade is produced from high quality stainless steel and only sharpened on one side allowing for the sharpness to be maintained for as long as possible.
Easy to handle
The thick and solid wood handle can resist almost any strain applied to it, while the rubber covered handled ensures at good working grib.
Safety
The wrap cutter allows for a safe removal of bandages from the cows legs or hooves, while minimizing injuries for cow or user.
Gets the job done
The rounded edge of the very sharp blade makes it easy for the wrap buster to slide down the bandages, find and remove it without hurting the cow. This is done quick and easy.
Further information
The CowDream bandage remover is an very usefull tool on any farm, both for the farmer and the hoof trimmer. Dressings should be removed up to 5 days after putting them on, so buying a knife to remove dressings allows you to remove such dressing safely and quickly.