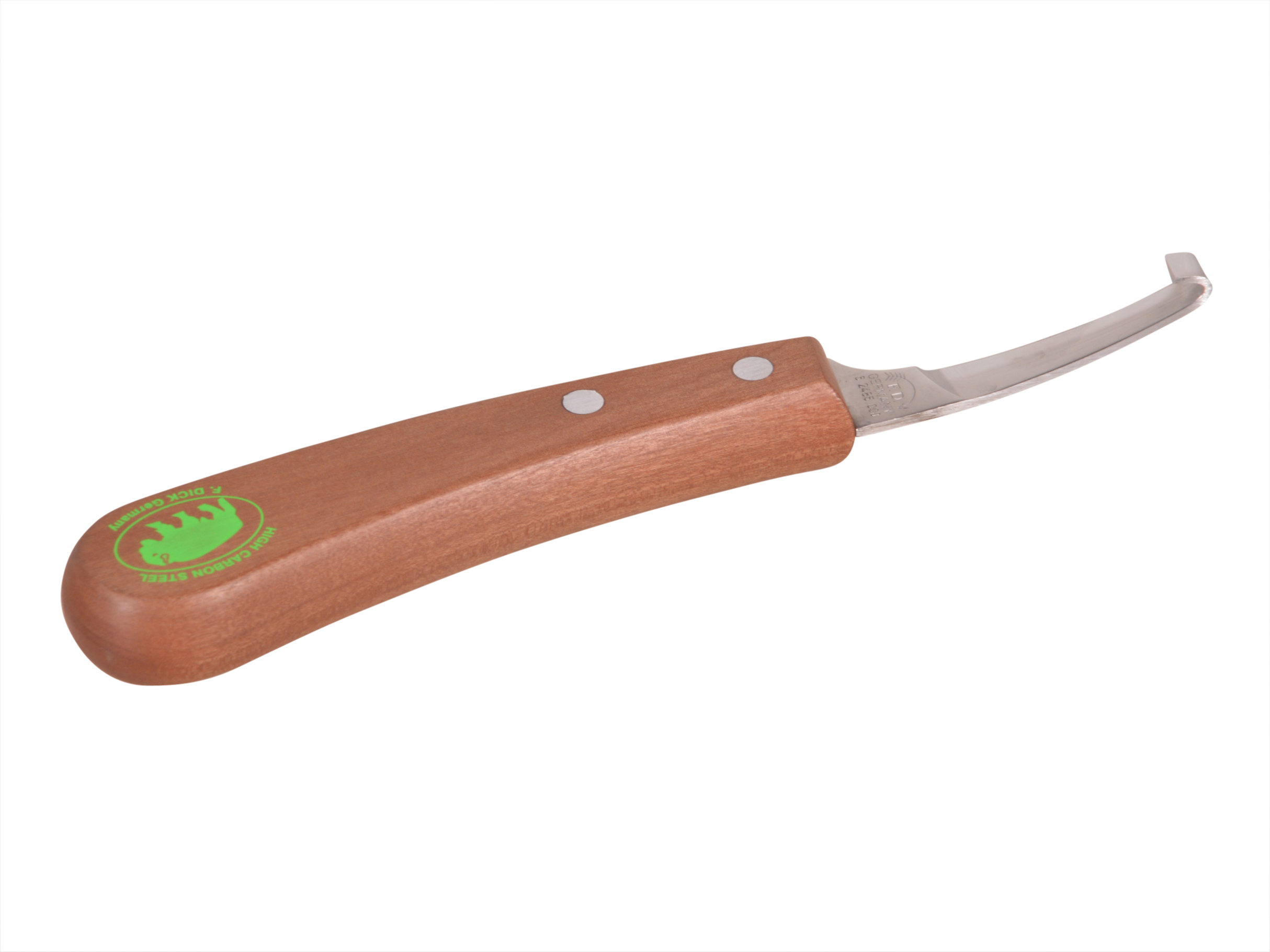 Hoof knife Bison, right
Item no. 2485
Blade made of high alloyed steel
short, narrow, straight blade
0° scalpel cutting edge
Kotibe wood handle
Length 67 mm, width 8 mm
Product characteristic
High alloyed steel
The Bison hoof knife is made of alloyed steel and is equipped with a polished short straight blade with 0° scalpel cutting edge for a long performance.
Suitable for hard hooves
The blade geometry and sharpness are ideal for working with hard feet. The Bison knife meets the highest expectations and guarantees quick and comfortable work. It was made with high attention to detail.

Hard handle
The Bison hoof knife handle is made of African Kotibe wood. It is very tough and durable.
Straight blade design
The knife has a short, straight blade. It is characterized by high sharpness. It does not require frequent sharpening because it stays sharp for a very long time.
Further information
The Bison hoof knife is the best choice when it comes to blade quality. Steel that has undergone the process of hardening and then tempering is an ideal material for knives. It maintains high sharpness for a long time, and also facilitates re-sharpening, making it very easy to work during hoof trimming.
In our offer you can also find left-handed Bison hoof knife.