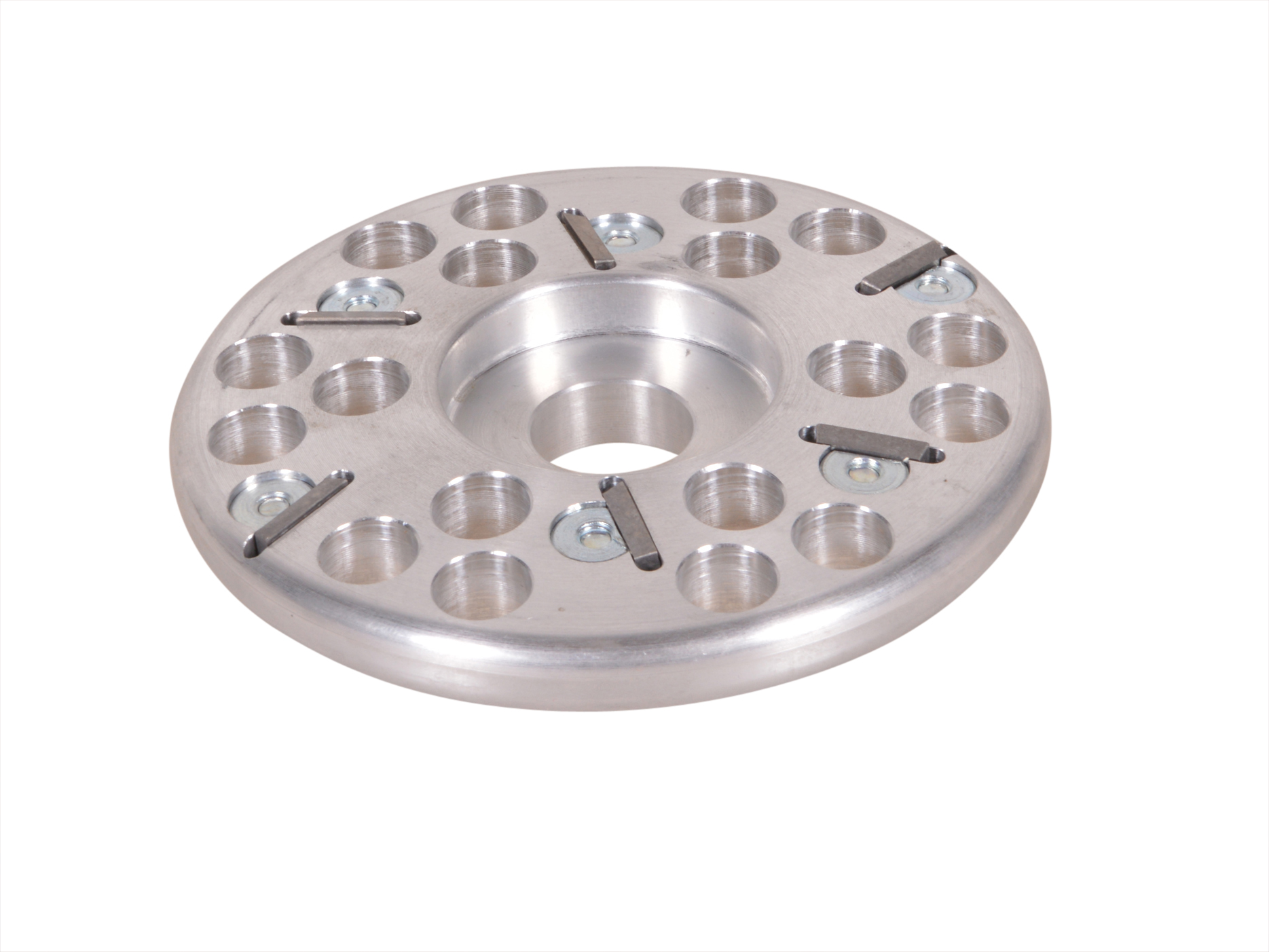 Aluminium hoof disc 6 cut
6 blades
Aluminum
Diameter 120 mm
Precise cut
The ability to rotate the blades
Easy and quick exchange of blades
Suitable for new and unpractised users
Product characteristics
Easy and quick to use
The hoof trimming disc with 6 blades is made of aluminum, which is characterized by the fact that it is light, thanks to which the work and handling is very easy. Recommended for hoof trimmers and farmers who are in the beginner stage.
Replaceable blades
The shield is equipped with 6 pieces of replaceable blades. In addition, the blades are double-sided, thanks to which, after one side is blunted, the blade can be turne to the other side and continue working efficiently. When worn on both sides, the blades can be replaced with new ones. Each blade can be changed individually and very quickly.
Clean and precise cut
Working with this aluminum disc ensures a clean and precise cut of the hoof, and thus there is no need for additional processing.
The oblique angle of the cutting elements
The oblique angle of the cutting elements provides a better cutting ability and a longer durability. Specially designed for the correction of hooves in cattle.
Further information
Adventages
The 6-bladed aluminum disc ensures convenient operation and quick work. Double-sided, replaceable blades allow us to use the disc for a long period of time. The blade provides clean, precise cuts that do not require additional processing.
We do also offer 3-bladed aluminum hoof trimming disc and sets of the blades.