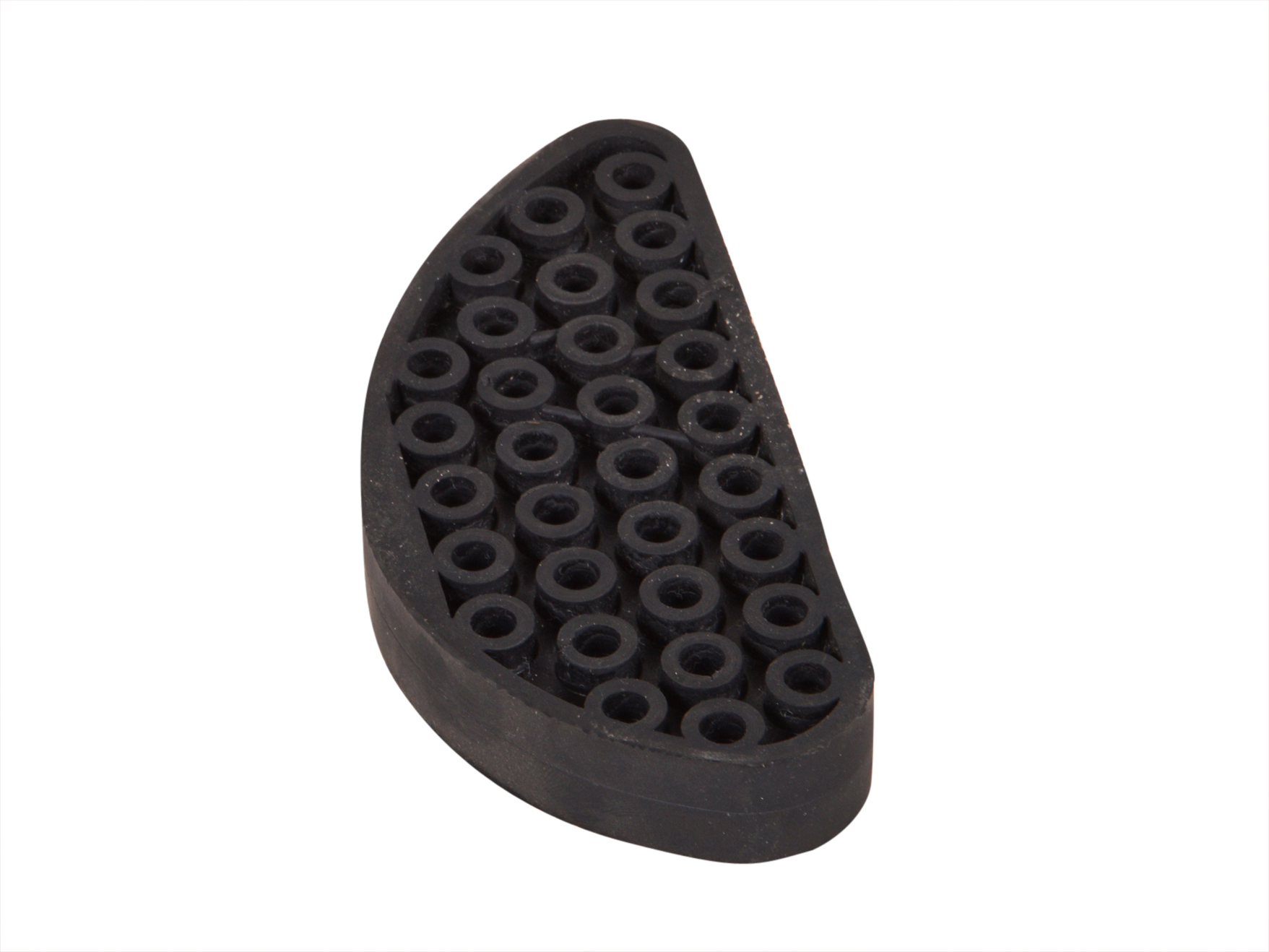 Hoof block, rubber (12cm) 1 pc
1 pcs.
Size 12 cm
Universal (right and left)
Rubber
Product characteristic
Accessories that provide protection and comfort for animals during hoof treatment. This rubber hoof block is used together with an adhensive. The hoof block is set directly to a healthy hoof and reduces pressure on the damaged hoof. Ideal for treating lameness or hoof problems in cattle.
Easy and quick application
It is easy and quick to set a hoof block on a healthy hoof. The block is fastened with quick-drying glue.
High quality
Rubber blocks are made of high quality materials. They have a uniform shape so they fits on almost any hoof.

Animal welfare
The hoof block relieves the damaged hoof and profides comfort while the hoof is achieving full healt. It is used to relieve lame or damaged hoofs, thus enabling cows to heal faster and walk with better mobility. Rubber blocks match glues from famous brands such as Hoof-Tite and CowDream.
Further information
How to set up a block
Trim and dress the healthy hoof before setting the hoof block. Apply an suitable adhesive to the rubber hoo block. The adhesive will set within 30 secunds and after 2-3 minutes the cow can walk on the hoof block. Please note adhesive is not to be applied to the heel section.