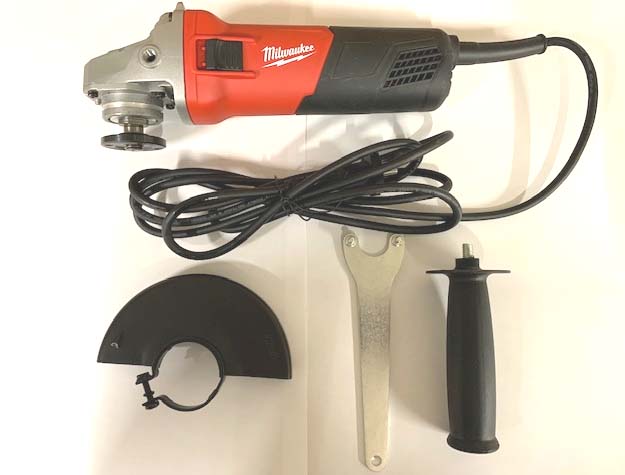 Milwaukee angle grinder
Grinding wheel 125 mm
Max power 800W
Weight 2 kg
Soft start
Good solution for hoof trimming
Product characteristics
Power
The grinder is equipped with an 800W motor that enables the user to work with almost any task.
Ergonomic design
The grinder has a compact and slim body structure, 194 mm long for the most comfortable operation. It also has protected air inlets for better cooling.
Lightweight
The grinder weighs only 2 kg, which translates into more comfortable work during long-term work.
Good visibility
The Milwaukee grinder is equipped with a flat head for excellent visibility of the material being processed, optimized cutting depth and working in confined areas.
Further information
The Milwaukee AG 800 grinder has a powerful motor with a rated power of 800W while maintaining a low weight of the device – only 2.0 kg, which ensures comfort for the hoof trimmer during long work. The whole structure is compact which, with a length of 194 mm, ensures comfortable work. The circuit breaker lockout function prevents automatic restart after a power failure.
The Milwaukee angle grinder has a very gentle start, and the heavy-duty steel gears ensure a long service life. The air inlets have been protected, thanks to which they provide better cooling of the device. The flat metal grinder head improves the visibility of the work area and makes it easier to work in hard-to-reach areas.