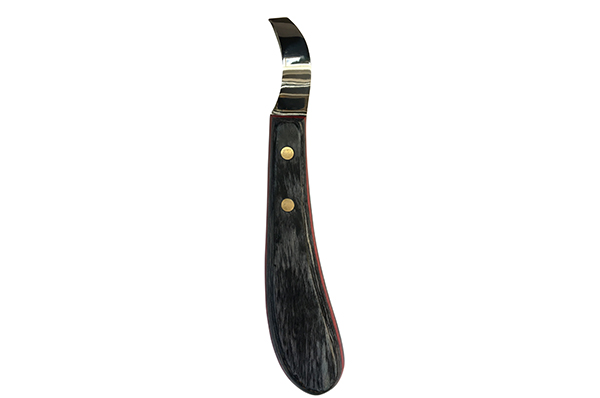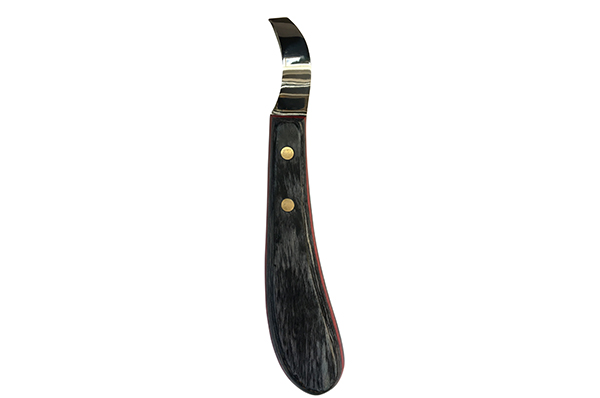 CowDream Hoof knife Rainbow loop
Functions as a left and right hoof knife
Loop knife blade loop
Wooden handle
Made of high quality steel
Length 53 mm, width 13 mm
Product characteristic
High quality steel
The CowDream Rainbow loop hoof knife is made of refeined high quality steel. The reinforced steel is very carefully finished, making the knife most suitable for hard hoofs. Its unique shape makes it ideal for cutting out a teardrop shape for professional treatment of hoofs.
Loop knife
When using a CowDream loop knife, the user do not have to change the knife to a right or a left during the procedure, thanks to which we save time, and the whole hoof trimming procedure is more efficient and faster.
Ergonomic handle
The handle of the CowDream loop hoof knife is made of wood, which makes it very easy to clean and extremely comfortable to use.
Preferred knife by veterinarians
The loop blade makes the delve into the hoof and search for wounds more precise, since you do not need to cut from both side.
Further information
The CowDream Rainbow hoof knife is a loop knife that takes on the functions of the left and right hoof knife without having to change the knife during operation. The blade is made of refined quality steel and is ideal for treating cow and other cattle hooves.