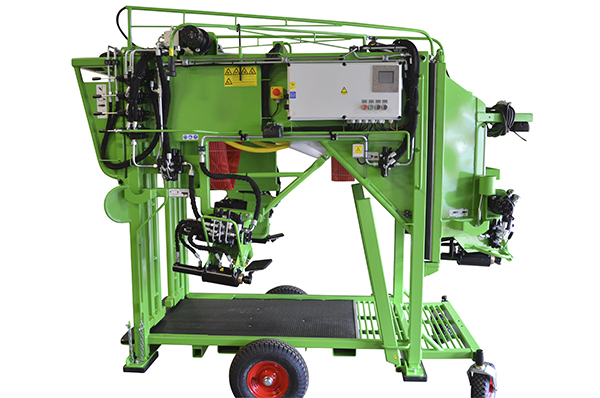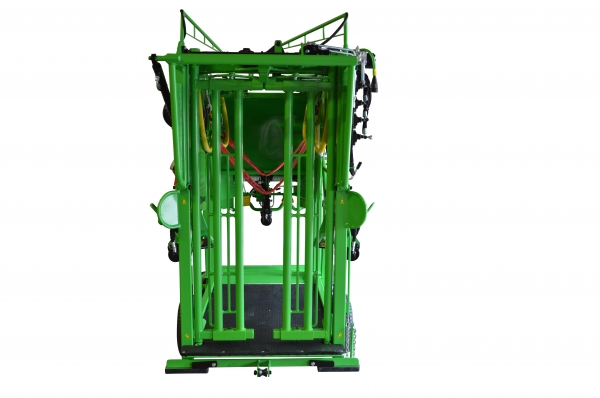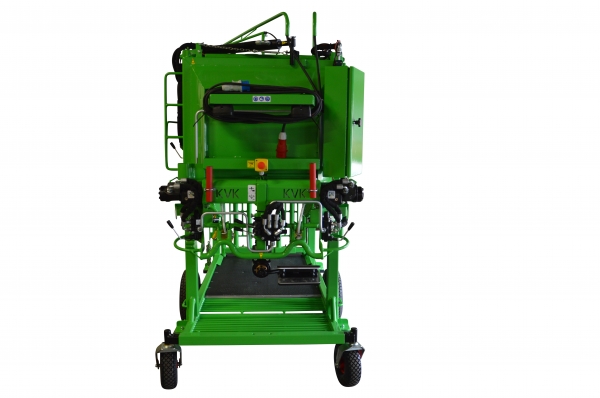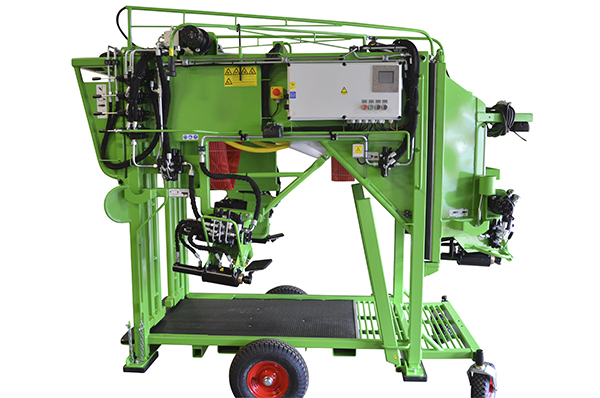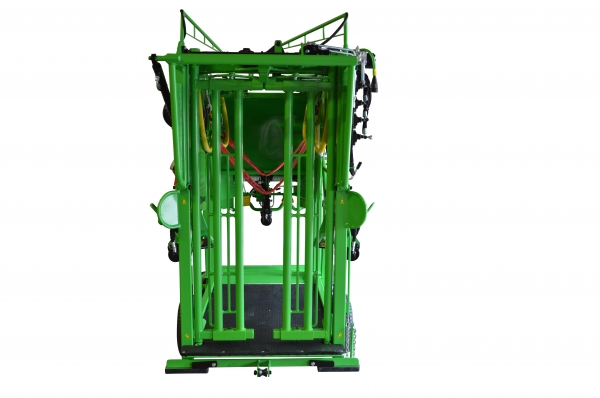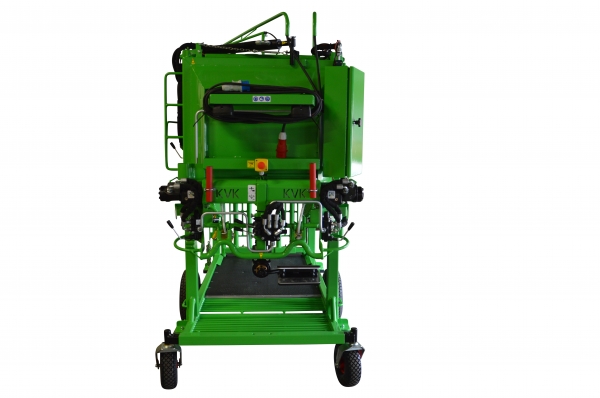 Hooftrimming chute 800-1 painted
Efficient and ergonomical hoof fixation
Hydraulic front gate
Hydraulic back door
Hydraulic belly bands
Hydraulic front winch
Hydraulic raising of the chute
Hydraulic leg lift
Hydraulic hoof fixation plates
Painted (optinal galvanized)
Product benefits
Ergonomic work posture
The 800-1 hoof trimming chute enables the hoof trimmer to work in an ergonomic position while hoof trimming.
Animal welfare
Developed with focus on anatomi of the cow. Hoof plates allow a careful working position for each hoof.
High quality standards
KVK products go through a constant test and optimisation process. All hydraulic functions are overload protected.
Very quiet
The 800-1 is reduced to a minimum noise level (max. 64 dB during normal work) to ensure less noise for the animal and hoof trimmer while hoof trimming.
Product characteristics
The 800-1 hoof trimming chute is KVKs five-star model which in addition includes the advantages of the 650-SP models; all functions in a fully hydraulic version. This hoof trimming chute is not only used by professional hoof trimmer, but more and more also by the rapidly growing dairy farms and veterinarians.
The model 800-1 meets the highest standards of fast and efficient hoof care and is the optimal solution for todays demands in hoof trimming. It is designed to perform hoof care on cattle weighing 200 to 900 kg while providing the animals with optimal comfort during hoof care. All hydraulic functions are overload protected to minimize the risk of injury to the animals.
The 800-1 hoof trimming chute comes with hydraulic functions for the:
front winch
front door
back door
double belly bands
lifting and lowering the whole chute
four winches; one for each leg
control of the claw fixation plates
Individual configuration
The surface of the 800-1 is powder-coated as standard which enables a very easy cleaning after hoof trimming. As an alternative, this chute can also be supplied as a galvanized version. In addition to this option, the customer can choose from various extras such as cup holders, LED work lamps, different extra functions and more. KVK is always open to customised ideas and implements them (if possible) upon customer request.
Functionality & animal welfare
The KVK unike hoof fixation plate system supports the hoof trimmer with the functional hoof trimming and ensures the hoof is fixed with a minimal discomfort for the cow. The hydraulic hoof fixation plates ensure that the hoof are firmly fixed and the hoof trimmer can look at the hoof from above. This combined with the individual adjused automatic stop height of the Chute enables a natural ergonomic upright working position for the trimmer.
Long service life and animal-friendly applicability
All hydraulic functions are dampened by hydraulic pressure. This ensures that the applications carried out have a very gentle and stress-reducing effect on the animal.
A high level of occupational safety
Above all, the importance of operational safety and a solid construction was in the focus when developing the model 800-1 hoof trimming chute. Particular attention was paid to an ergonomic working posture so that this hoof trimming crush can be adjusted to an individual working height. In addition, optimal lighting is attached to all work areas.
A sustainable solution for functional hoof care
All in all, the hoof trimming chute model 800-1 offers an ideal solution for the high demands of today's claw care. This chute is designed for animals weighing between 200 and 900 kilograms and ensures a fast and efficient feeling of work and safety. The model 800-1 is mainly used by professional hoof trimmers, large dairy farms and veterinarians.
High quality requirements
The 800-1 hoof trimming chute meets the strict requirements of the Machine Directive:
Directive 2006/42/EC
Annex I Essential Health And Safety Requirements:
DS/EN 60204-1
DS/EN ISO 13849-1
Directive 2004/108/EC
hereby our products are CE approved
| | |
| --- | --- |
| Technical data | Model 800-1 |
| Overall length x width | 264 x 158 cm |
| Height | 200 cm |
| Height lifted | 253 cm |
| Height on wheels | 204-222 cm |
| | |
| Height inside | 165 cm |
| Width inside | 84 cm |
| | |
| Weight | 1150 kg |
| Electric motor | 5,5 kW |
Further information
Developed on the basis of many years of experience
The 800-1 hoof trimming chute was developed with 50 years of experience. In order to continue and to meet current and future requirements, the KVK hoof trimming chutes go through constant tests and optimisation processes.
Maintenance and correct handling
KVK has summarised all the information you need to handle this hoof trimming chute properly in a manual which is delivered together with the chute.
The right spare parts always at hand
If you need spare parts or have questions about the chute, do not hesitate to directly contact your personal KVK contact person. A list of spare parts can be found here and can be ordered individually and quickly, either independently or by arrangement.