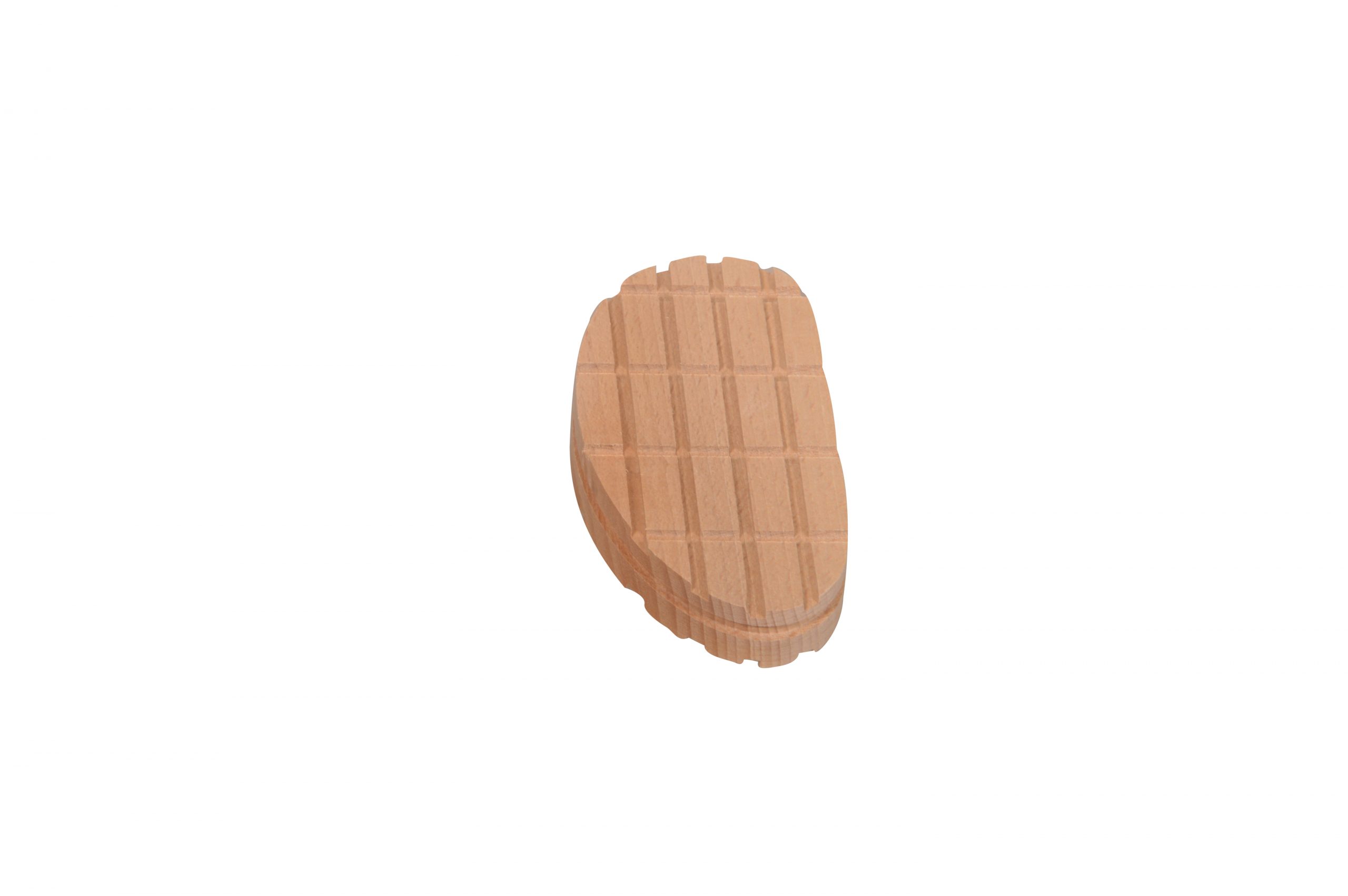 Hoof block, wood, wedge (11 cm) 1 pc.
High quality
Wedge
Wooden
Size 11 cm
The ability to adjust the shape with a grinder
Used together with hoof glue
Supports the injured claw and aids the healing process
Product characteristic
Accessories that provide protection and comfort for animals during professional hoof treatment are extremely important for hoof correction treatments. This wooden block (11 cm), which is used together with the glue and directly glued to a healthy hoof, reduces pressure on the injured part of the hoof. Ideal for treating lameness or hoof problems in cattle.
Easy and quick application
Putting the block on a healthy hoof is quick and safe. The block is fastened with quick-drying glue.
High quality
Wooden blocks are made of high quality wood. They have a uniform shape and a smooth surface with contoured grooves.

Animal welfare
Currently, care and concern for animal health requires a professional approach to treating hooves. Contemporary hoof care is currently undergoing many changes in support and improvement of professional hoof treatment. To make the right treatment decision, we need to familiarize ourselves with the characteristics of the hoof problems that farm animals face.
A wooden block (11 cm) will provide the cows protection and comfort while achieving full health. It is used to relieve lame or infected hoofs, thus enabling cows to heal faster and walk with better mobility. Wooden blocks are recommended by professionals and perfectly match glues from famous brands such as Hoof-Tite or CowDream.
The combination of glue and the ability to adjust the shape of a wooden block (11 cm) means that the animal can comfortably and easily move during the treatment process.
Further information
How to set up a block
Trim and dress the injured part of the hoof. Then prepare a dry, clean and flat surface on a healthy finger to apply the block. Apply glue on a wooden block (11 cm) or hoof. Depending on the season of the year, choose the right adhesive. Leave the glue to set for 30 seconds and dry for 2-3 minutes, then release the cow.
In our offer you can also find wooden blocks 13 cm (wedge).